How Often Should Boat Winch Straps Be Replaced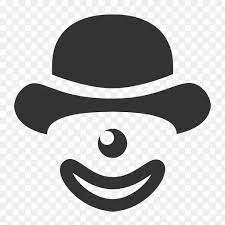 by Iris Qiu on 2023-03-10
How Often Should Boat Winch Straps Be Replaced
Frequent boat users should always be on the lookout for torn, cracked or frayed winch straps. Boat winch straps need to be checked regularly and replaced as necessary. Inspect them right before use and look for any signs of wear. It is recommended that even routine boat users should replace their straps at least every two years, while seasonal boaters can go a little longer, going as long as five years before replacing their strap. Keeping safe and secure on the water means being proactive in inspecting your gear; this includes winch straps! As a boater you should always stay up-to-date with your equipment maintenance to ensure it is functioning properly when you're out in the open waters.
What material are Boat Winch Straps made of?
Boat winch straps are essential for anyone who wants to transport a boat for long distances. Constructed with durable materials designed to withstand harsh weather and tough surfaces, boat winch straps are as reliable as they are practical. They often feature a combination of polyester webbing, nylon, and vinyl-coated steel hooks. This blend of materials is ideal because it offers high levels of abrasion and corrosion resistance along with good strength so the straps can be securely tied down even in extreme circumstances. Additionally, these boat winch straps usually contain rubber sleeves around the winch bars so that wear and tear on the vehicle is minimized. Because of their heavy-duty construction and reliability, boat owners can trust that these straps will hold their precious cargo firmly in place no matter what Mother Nature throws at them.
What to look out for when buying Boat Winch Straps
Boating can be a great way to have some summer fun, but it's important to make sure you always prioritize your safety. One way to stay safe is by having the right straps for your boat trailer. Boat winch straps are an essential part of your boating equipment; however, it's important to know what details to look out for when buying them.
Make sure the straps are heavy duty and have a safe working load; this will ensure that they will properly secure your boat on the trailer while traveling. It's also important to pay attention to breaking strength; this is how much weight before breaking point the strap can manage and should be twice that of the weight of your boat. Knowing these key details can help make sure you get quality straps that will keep you and your family secure while out on the water!
What are the directions of use of Boat Winch Straps?
Boat winch straps are an incredibly helpful tool to have on board if you're a sailor or spend a lot of time on the water. First, determine which type and size is needed for your vessel. When installing, be sure the mounting surface is clean and flat in order to create a secure base for the strap. Once installed and tensioned properly, side-to-side loading should be evenly distributed when placing boat onto the trailer.
Always inspect your straps before every launch, making sure any frays or tears in it get fixed before use. It's also important to never exceed the recommended pressure range as this could lead to dangerous conditions such as slips, falls or equipment malfunctions. Understanding how to properly use and maintain your boat winch strap will ensure safe outings while out sailing around the ocean.
About China Boat Winch Straps manufacturer
Fuzhou Enchain Webbing Co., Ltd is a leading manufacturer and exporter of Lifting sling, Webbing Sling, Endless Sling , Recovery/Tow straps, Ratchet strap,Ratchet tie down strap Winch strap & Cargo control products in China. Our products fully meet the European EN 1492-1, EN 1492-2, EN12195-2, EN 354, EN 355, EN 361 standards, the ministry JB/T8521 standards, Aus1353.1, AUS4497.1 standards and the United States ASMEB 30.9 standards. At the same time the product obtained from the TUV (Rhein) company CE and GS certification. The quality of the products is absolutely guaranteed. The advantage of ENCHAIN is one-step service for product quality ,price, after-sales service and timely delivery time. The principle of ENCHAIN : QUALITY IS OUR CULTURE! we want to cooperate with customers around the world and get goal of win-win, common development and creating a future.