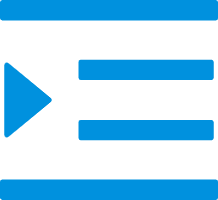 EN Ratchet Strap
Strap Material: High tenacity 100% Polyester
Safety Factor: 2:1 or 3:1
Length/Color: As required
Certificate:CE/GS
Standard: EN 12195-2, WSTDA, AS/NZS 4380.2001
End fittings: Double J hook,Claw hook,S hook,Flat hook,Swivel hook
Characteristic: PU impregnated ,Low elongation,Durable ratchet & hooks,etc
Package:Single packed in shrinking foil or plastic with Certificate of Conformity
The Use of

Ratchet Straps
Ratchet straps are used to secure loads while transporting, shifting or storage on flatbed trucks, in vans, lorries,moving trucks, and many other types of trucks and trailers etc.Ratchet straps offer one handed tensioning and an easy release buckle for effortless tightening. The ratchet buckle provides the tension force and its locking mechanism ensures that the tension is retained till it is unlocked. This ensures complete locking of strap in position and easy to handle.They are more secure, reliable and lighter when compared to traditionally used items like chains, wires ,etc.OEM service is available from Fuzhou Enchain Webbing Co., Ltd



Warning About Ratchet Straps
1. Ratchet straps should not be used as a load lifting gear.
2. Ratchet straps must not beoverload.
3. Avoid twisted positioning of the Ratchet straps.
4. Do not tie knots in the webbing.
Ratchet straps (also called lashing straps, webbing with linking device or tie downs) are fasteners used to hold down cargo or equipment during transport. Ratchet straps are essentially webbing that is outfitted with tie down hardware. This hardware allows the tie down strap to attach to the area surrounding the cargo or equipment, loop over the cargo or equipment, and/or attach to the cargo or equipment. It usually also includes a method of tensioning the strap, such as a ratchet.Ratchet straps are valuable tools that secure your items, and they come in different styles and functions that can support many different weights and load sizes.
Common types: Two common types of Ratchet straps are loop straps and two-piece straps.


Loop straps, like their name implies, are a single piece of webbing that is looped around the item to be protected and the two endpoints are brought together at the tie down fastener for fastening and providing tension.
Two-piece Ratchet straps are a single assembly that is constructed out of two separate pieces of webbing each with their own hardware that are fastened at one end to the area surrounding the equipment to be protected and connect to each other, typically at the fastener. Webbing with linking device is a product used for fastening of goods with truck, trailer, pallets, boxes, containers etc. This is also known as Ratchet lashing, Cargo lashing, Ratchet tie down, Tie down straps, lashing with webbing etc
| | | | | | |
| --- | --- | --- | --- | --- | --- |
| Art.No | Breaking Strenght (1bs) | Standard Colors | Colors in RAL- No. | Belt Width | Total Length (it) |
| EC1RTD25-008 | 800 | Yellow/Red/Blue/Orange | 1018/3020/5015/2008 | 25 | 4-12 |
| EC1RTD25-010 | 1000 | Blue/Red | 5015/3020 | 25 | 4-12 |
| EC1RTD25-015 | 1500 | Bule | 5015 | 25 | 4-12 |
| EC1RTD35-020 | 2000 | Green/Blue | 6018/5015 | 35 | 4-12 |
| EC1RTD35-030 | 3000 | Blue/Orange | 5015/2008 | 35 | 4-12 |
| EC1RTD50-030 | 3000 | Blue/Orange | 5015/2008 | 50 | 4-12 |
| EC1RTD50-040 | 4000 | Blue/Orange | 5015/2008 | 50 | 4-12 |
| EC1RTD50-050 | 5000 | Yellow/Red/Blue/Orange | 1018/3020/5015/2008 | 50 | 4-12 |
| EC1RTD75-080 | 8000 | Blue/Orange | 5015/2008 | 75 | 4-12 |
| EC1RTD75-100 | 10000 | Blue/Orange | 5015/2008 | 75 | 4-12 |
| EC1RTD100-100 | 10000 | Blue/Orange | 5015/2008 | 100 | 4-12 |