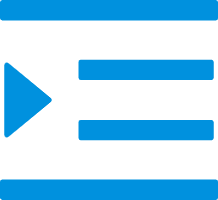 Cargo Control
Cargo Control Products is your source for equipment for hauling, rigging, moving, towing and lifting all kinds of cargo. From simple cargo control tie downs like our ratchet straps and tie downs Strap for recreational use to moving blankets for professional movers to heavy duty nylon lifting slings for work on the construction site, you can count on US Cargo Control for the quality products you need, the prices you want, and the service you deserve.
We stock the majority of our inventory including all of our ratchet straps and other tie down straps, which means quick shipping. Our central location ensures fast delivery - in just 1 to 3 days to most of the country.
Not sure what you need? Whether it's tie down straps, logistic track, moving supplies, winch straps, or just a single ratchet strap, moving blanket or tie down. Our sales staff is trained to know the products we sell so you can rest assured that you'll get the right information before you buy.
Cargo Control
The global transportation industry relies heavily upon the ability to move goods quickly and efficiently. Cargo control is an essential element of this process, allowing for the secure and timely delivery of a variety of goods. From food products to medical supplies, cargo control measures ensure that these items are safe and reach their intended destination in one piece. It also reduces the risk of theft or tampering along the way.
Tie Down Straps
The online source for all your cargo control needs. Enchain Webbing carries a wide range of flatbed/enclosed trailer products like winches, winch bars, ratchet straps, logistic straps, decking/shoring bars & beams, buckles, hooks, fittings, chain binders, lumber tarps and more. We also offer custom curtain trailer body manufacturing with a full line of high-quality parts and accessories. In addition, our ability to custom produce hard to source, one of a kind tarps and straps to customers' specifications distinguish us from all others.
Flatbed Trailer
Enchain Webbing carries all the products for flatbed trailers such as truck tarps, winch straps, chains, ratchet straps, truck ropes and more at your most competitive pricing
Enclosed Trailer
We carry heavy-duty metal E-track in vertical and horizontal options as well as Safe-T-Lok, Safe-T-Bars, Heavy Duty Adjustable Length Decking Beams, and Round Shoring Bars
Curtain Trailer
We offer complete Curtainside trailers to your specific specifications in any quantity you request with our standard Steel installed and integrated into your choice of Flatbed, Steel, Combo or aluminum
Tiedown Hardware
We offer a wide variety of hooks and buckles, from ratchet and cam buckles to snap hooks, d-rings, flat hooks and more we have the quality products for all your tiedown needs
Endless Straps
We have the largest selection of Endless Straps in the Westcoast. Endless Straps are commonly used to tie cargo together, secure products inside packages, placed on pallets, skids, or crates
Towing & Auto Hauling
We carry an extensive line of towing equipment, from V-Straps, V-Chains, J-hooks, Auto Transport Straps, Lock Pins, Winch Bar, Tire skates, Measuring Stick, Various Hooks, and Tie-down straps
Roll Tarp System
We install/repair pull tarp apparatus, side roll system, and fully automatic arm tarp. We also carry roll tarp hardware from tarp stop, tarps stop body, crank handle, lock pins, and more
Webbings
All our webbings can be used to custom manufacture to strap on your specifications, polyester webbing to make the custom tie-downs or seat belt webbing to replace a worn-out harness