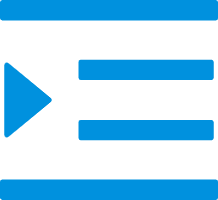 Enchain carries a full line of 2", 3" and 4" winch straps. All Enchain winch straps are made from resin-coated polyester for minimum stretch and maximum wear that's required securing cargo on flatbed trailers. All winch straps are labeled to meet CVSA guidelines, CHP standards, proposed North American Cargo Securement Standards, DOT regulations and WSTDA recommended standards. All Enchain Winch Straps are stenciled "Enchain USA". Contact Enchain Customer Service for custom colors, stenciling or special cut lengths.
Winch straps are available in these three colors:Yellow Red Blue, The more colors of Winch straps Can also be cusomized
Winch straps are some of the most vital straps in the flatbedding industry, and you can be sure that even your toughest and heaviest cargo will arrive in the same condition and position as it was loaded! Ratchet straps are made of strong polyester webbing and have an installed ratchet for tightening the strap. Frequently used to secure cargo on flatbed trailers, enclosed trailers, and able to attach to L or E-track systems, ratchet straps keep your flatbed load held firmly in place and prevents loose or flying debris, thus keeping other drivers and roads safe!
Multiprens offers replacement ends for maintaining ratchet strap tiedown requirements. Replacement ends are available for 2", 3" and 4" assemblies.
Replacement Parts for 2" 10K Ratchet Strap Assemblies
DESCRIPTION
2" Fixed End with # 210 Flat Hook (no ratchet)
2" x 18" Fixed End with #5800 10k Ratchet & #210 Flat Hook
2" Fixed End with #316 Chain Anchor (no ratchet)
2" x 18" Fixed End with #5800 10k Ratchet /316 Chain Anchor
2" x 27' Adjustable Strap with #210 Flat Hook
2" x 27' Adjustable Strap with #316 Chain Anchor
Replacement Parts for 3" 15K Ratchet Strap Assemblies
DESCRIPTION
3" Fixed End with # 215 Flat Hook (no ratchet)
3" x 18" Fixed End with #5300 15k Ratchet & #215 Flat Hook
3" Fixed End with #317 Chain Anchor (no ratchet)
3" x 18" Fixed End with #5300 15k Ratchet /317 Chain Anchor
3" Winch Strap with #215 Flat Hook - 27ft
3" Winch Strap with #317 18" Chain Anchor - 27ft
Replacement Parts for 4" 20K Ratchet Strap Assemblies
DESCRIPTION
4" x 18" Fixed End with #215 Flat Hook (no ratchet)
4" x 18" Fixed End with #5900 20k Ratchet & #215 Flat Hook
4" Fixed End with #318 Chain Anchor (no ratchet)
4" x 18" Fixed End with #5900 20k Ratchet & #318 Chain Anchor
4" Winch Strap with #215 Flat Hook - 27ft
4" Winch Strap with #318 18" Chain Anchor - 27ft
American Style Winch Webbing
| | | | | | |
| --- | --- | --- | --- | --- | --- |
| Art.No | Breaking Strenght (1bs) | Standard Colors | Colors in RAL- No. | Belt Width | Total Length (it) |
| ECM-RTD100-3 | 19800 | Yellow/Blue | 0023/5015 | 4" | 12-40 |
| ECM-RTD100-2 | 16200 | Yellow/Blue | 0023/5015 | 4" | 12-40 |
| ECM-RTD075-1 | 15000 | Yellow | 0023 | 3" | 12-40 |