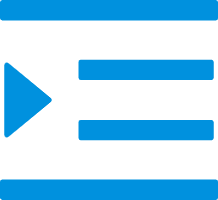 Polyester Round Sling
Polyester round sling is a popular choice for backpacks, rucksacks, and other similar products. It's lightweight and easy to carry, making it a good option for people who are looking for an affordable and convenient product. Polyester round slings are also machine-washable, so you can keep them looking good even after a lot of use.
Polyester round sling is a very useful equipment for carrying heavy loads. It is comfortable to wear and easy to adjust. The sling can be used for both military and civilian purposes. It is also affordable and can last for a long time.
Polyester Round Sling is a new type of sling that is designed to provide comfort and support for your child. The sling is made from a soft, stretchy fabric that will contour to the body, providing extra support and comfort. The sling also has a built-in hood that can be used to keep your child warm.
Webmaster 1600 can be designed in many configurations for a wide variety of lifting applications.

For daily use under good to moderate lifting conditions. Polyester stretches less for better load control, reduced abrasion.

Yellow treatment for abrasion resistance and extended sling life.

Red core yarn warning system aids in the inspection process.

Tuff-Tag provides serial numbered identification for traceability and required OSHA information for the life of the sling.

Lift-All web slings meet or exceed OSHA, ASME B30.9, and WSTDA standards and regulations.
American Standard Cylindrical Sling/Synthetic Polyester Roundslings
Art.No




Sling Width (in)




Colour




Working load limit (lbs)

Minimum Length L(ft)

Vertical

Choker

Basket

ECRA-01


1-1/2"

Puprle

2600

2100

5200


3

ECRA-02

1-3/4"

Green

5300

4200

10600


3

ECRA-03

2-1/8"

Yellow

8400

6700

16800


3

ECRA-04

2-1/4"

Tan

10600

8500

21200


3

ECRA-05

2-3/4"

Red

13200

10600

26400


3

ECRA-06


2-7/8"



White

16800

13400

33600


3

ECRA-08

3-1/2"

Blue

21200

17000

42400

6

ECRA-10

4"

Orange

31000

24800

62000

8

ECRA-20

5-1/2"

Orange

66000

52800

132000

12

ECRA-30

7"

Orange

90000

72000

180000

12

HIGHLIGHTS:
Excellent resistance to ultra-violet rays, rot and mildew.
Lightweight, easy to handle, store and clean.
No loss of strength when used in water
Only 3% elongation.
Protects worker's hands.
Resistant to acids, not resistant to heavy concentrations of alkalis.
Non-sewn edge on cover, solid tube construction.
OL1-OL4 available up to 80 feet.
OL5-OL11 available up to 70 feet.
Features of Polyester Round Lifting Slings
Why choose a polyester round sling over all the other sling options we carry? It's important to look at both the advantages and disadvantages to make sure it's the right sling for your application.
Pliability
The flexible, pliable design of a round sling allows it to adjust to the contours and hug a load better than other types of lifting slings.
Stretch Capacity
The round sling polyester fabric has less stretch than a nylon lifting sling, which prevents the sling from locking up on the load when used in a choker hitch.
Durability
Polyester offers exceptional resistance to mildew and rot since it won't absorb water. Because the jacket completely surrounds the sling, it keeps dirt, grease, oil, abrasions, and UV degradation from compromising the load-bearing core. The jacket also offers protection to the load from scratches, marring, etc.
They are more susceptible to damage than wire rope or chain slings, but are most more cost-effective.
Color-Coded Jacket
Round slings are manufactured with a colored fabric jacket based on the weight capacities of the sling. This makes it easy to recognize the weight ratings at a glance. Each sling also has identification tags to indicate size, type, and capacity.
Chemical Resistances
Polyester round slings are not affected by bleaching agents or common acids. They can be damaged by sulfuric acids or alkaline, however.
Temperature Range
These slings should not be used in temperatures over 194 degrees Fahrenheit (90 degrees Celsius).