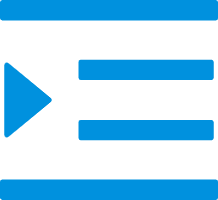 A tie down strap is a fastener used to hold down cargo or equipment during transport. Tie down straps are essentially webbing that is outfitted with tie down hardware.Tie-down straps, are highly helpful when transporting cargo in a vehicle. The ratchets allow users to ensure the straps are taut and the items tied down securely to a roof rack, truck bed or elsewhere.

US Ratchet tie down
The US Ratchet tie down is a unique piece of equipment that allows users to secure objects securely. The ratchet mechanism allows the user to tighten or loosen the straps quickly, making it an ideal tool for use in a variety of applications.
There are a lot of things to consider when purchasing a ratchet tie down for your vehicle. In this article, we will discuss the different types of ratchet tie downs and what to look for when purchasing one. We will also provide a few examples of how to use a ratchet tie down.
The US Ratchet tie down is a versatile and durable tie down system. It is perfect for use in a variety of applications, including construction, agricultural, and industrial settings. The US Ratchet tie down is easy to use and can be quickly attached to any object.
About trunk tie down strap
The trunk tie down strap is an ideal solution for securing oversized items like lumber when a trunk lid or hatch won't close. It's also available in a variety of lengths and widths, making it suitable for different load-carrying needs. Ratchet straps, slings, and other kinds of cargo tie down straps can also be used to secure cargo during transportation. These tie down straps are designed to be strong, durable and reliable for even the roughest of journeys, making them essential for any automotive transporter.
Ratchet tie down
What is a ratchet tie down? Ratchet tie downs are a type of carabiner used to attach objects to each other. They are also known as quick release carabiners. Ratchet tie downs are a versatile tool that can be used for climbing, camping, and many other activities.
A ratchet tie down is an essential piece of gear for any outdoor activity. It allows you to quickly and easily secure your equipment, making it easier for you to carry and move around.
Are you looking for a simple and efficient way to secure your cargo? Try a ratchet tie down. These quick and easy methods can be used on both large and small items, making them a versatile option for any situation.
Ratchet tie downs are perfect for securing cargo that needs to stay in place, but isn't bulky or heavy. By using a ratchet tie down, you can quickly and easily attach the strap to the object being tied down.
American Style Tie Down Webbing
| | | | | | |
| --- | --- | --- | --- | --- | --- |
| Art.No | Breaking Strenght (1bs) | Standard Colors | Colors in RAL- No. | Belt Width | Total Length (it) |
| ECA-RTD25-1 | 3300 | Blue | 5015 | 1" | 6-25 |
| ECE-RTD50-1 | 4400 | Gray/Blue | 7001/5015 | 2" | 6-25 |
| ECJ-RTD35-1 | 4400 | Yellow | 0023 | 11/2" | 6-25 |
| ECA-RTD50-2 | 10000 | Yellow/Blue | 0023/5015 | 2" | 12-36 |
| ECA-RTD100-3 | 15000 | Yellow/Blue | 0023/5015 | 3" | 12-36 |
| ECA-RTD100-4 | 16200 | Yellow/Blue | 0023/5015 | 4" | 12-36 |
| ECE-RTD50-3 | 2500 | Gray/Blue/Red | 7001/5015/3020 | 2" | 6-25 |
| ECE-RTD50-4 | 3000 | Gray/Blue/Red | 7001/5015/3020 | 2" | 6-25 |
What can I use to tie my trunk down?
When it comes to transporting goods, securing your cargo is of utmost importance. This is especially true when you're hauling items in the trunk of your car. You don't want to end up with a damaged vehicle or lost belongings during transit. Therefore, it's essential to tie down your trunk correctly using reliable and durable materials.
One option for tying down your trunk is using bungee cords. These elastic cords come in different lengths and thicknesses and are ideal for holding items together securely. When using bungee cords, make sure they are properly stretched and hooked onto secure points within the car's frame or on an exterior roof rack if you have one.
Another option for securing your trunk contents is by using rope or straps made of high-quality materials such as nylon or polyester. These materials offer durability and strength needed to keep things tied down safely while driving long distances or through rough terrain.
What are tie down straps called?
Tie down straps are an essential tool for securing items in transportation, construction, and various other industries. Often referred to as cargo straps, ratchet straps, lashing straps, tie-downs, or even tow straps; they come in various sizes and colors depending on the needs of the user. Tie downs are designed to keep items secure and prevent accidents due to shifted loads.
What is tie down in cargo?
Shipping and transporting goods can often be a tricky business, but one of the most important parts of the process is tie down. Tie down is an essential task in cargo transportation that helps make sure your goods remain secure while they are being moved from place to place. It's not enough to just transport items - you must also take steps to ensure they arrive safely. Tie down is a crucial step in the shipping process that secures items during loading, unloading, and transit.
How do you tie down cargo straps?
Securing cargo is a vital part of any transportation job. Whether you're loading up a truck bed or a trailer, knowing how to tie down cargo straps securely and safely is key. Cargo straps are designed to secure goods from moving during transit, but if not used correctly can cause damage to the load or even injury. Knowing the basics of tying down cargo straps correctly will ensure that your goods arrive safely and quickly at their destination.