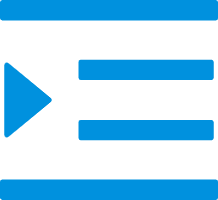 Endless Webbing Sling
Material: A-A grade 100% Polyester / Nylon
Safety Factor: 5:1 6:1 7:1 8:1
Ply;one ply to four ply
Length/Color: As required
Certificate:CE/GS
Standard: ISO4878 EN1492-1 ASME B30.9
Characteristic: PU impregnated ,Low elongation
The Endless Webbing Sling is a new and innovative way to carry your belongings. It is made of webbing, which can be adjusted to fit any body size. The sling is also adjustable so that it can be used in a variety of ways, including as a shoulder bag, a diaper bag, or even a pet carrier. This slings versatile design makes it perfect for both personal and professional use.
An endless webbing sling is a versatile item that can be used for a variety of purposes. It can be used as a back support while working, as a baby carrier, or even as a makeshift hammock. The webbing sling is made out of webbing, which allows it to be adjustable to fit almost any size person or pet.
One of the most versatile nylon web slings available, Endless slings can be rotated to provide an infinite number of contact points for the ends of the endless lifting strap and where the endless sling lift strap contacts the load. Endless hoisting slings and straps are for use in choker, vertical and basket hitches. Endless sling strap ends can be tapered and reinforced on request. Endless polyester and nylon sling straps are also referred to as continuous loop slings, type 5 slings and/or grommet slings.
Enchain Endless slings are available in either nylon or polyester webbing, polyester is the standard material on all models. The length of an endless web sling is measured pull to pull or bearing to bearing on the ends of the endless nylon lift strap, not circumferentially.
How do you use an endless lifting sling?
An endless lifting sling is a great tool for carrying heavy objects. It's simple to use and can be attached to a sturdy object, like a beam or post, to help you lift the weight. The sling also has a built-in carrying handle, so you can easily transport the object.
An endless lifting sling is perfect for quickly and easily transferring heavy items from one point to another. It's also a great way to reduce strain on your back and shoulders, making it a perfect choice for a variety of jobs. Here are two ways to use an endless lifting sling:
1. Use it to move large objects from one location to another.
2. Use it to help you lift heavier things than you would be able to with just your hands.
An endless lifting sling is an essential piece of equipment for any gym. The sling allows you to lift heavy weights without having to rest between sets. This makes it a great choice for people who want to build muscle and strength.