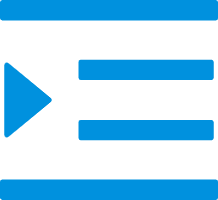 Logistic Ratchet Strap Interior Straps - Enchain Webbing
Enchain USA logistic straps are manufactured and designed to handle most interior van securing requirements. All of the logistic straps are made with 2 inch, 6,000 lb polyester tie-down webbing. Different end fittings are available in either E Clips, F Butterflies, Wire F Hooks, both E Clips and Wire F Hooks, or Trailer Plate Hooks. Standard fixed end is 4' in length. The tie-downs are color coded to indicate length. Yellow is 12', Grey is 16' and Blue is 20'. All Logistic straps are stenciled Enchain USA. Special size strap assemblies are available. Contact Enchain customer service or an authorized Enchain USA dealer for ordering.
The Future of Logistics: What Are Logistic Straps?
As technology continues to evolve, the world of logistics is changing as well. Logistics straps, also known as cargo straps, are becoming increasingly important to the future of the logistics industry. Logistic straps are an efficient tool used to secure and transport large items such as machinery or sensitive items like medical supplies.
Secure Your Cargo with Logistic Straps
When transporting cargo, it is important to ensure it is safely secured. Logistic straps are a great solution for secure transportation of goods, ranging from smaller items to larger pallets. These straps provide tension and stability during transit, protecting your cargo from any external forces and keeping it in place. With the right technique and knowledge, logistic straps can be used to create a reliable and secure holding system, safeguarding your investments against potential damages.
Stop Straining! Discover the Benefits of Logistic Straps
Versatile: Logistic straps are incredibly versatile and can be used for a wide variety of tasks. From securing items to trailers, boats, or other forms of transportation, these straps are essential for keeping your gear safe and secure during transit. They can also be used as lashing points for camping equipment or even to hold down furniture when moving house.
Durable: Logistic straps are made from tough polyester webbing, making them strong enough to withstand serious strain without stretching or tearing the material. And with adjustable buckles that are easy to tighten, they can be tailored to fit almost any load size securely.
Safe: Logistic straps provide much more strength and support than regular bungee cords or rope methods of tying down gear. This makes them less likely to break during transport and gives you peace of mind that your items will stay secure even over rough terrain.
Cost Effective: Logistic straps are designed to last long and perform well over time, meaning you won't have to constantly replace them due to wear and tear. This makes them an extremely cost effective solution for tying down cargo or items on the go.
Easy To Use: These straps are super easy to use - just wrap the strap around whatever it is you're trying to secure, thread the buckle through the strap loops, and pull tight until everything is held in place securely! It's that simple!
Discover the benefits of logistic straps with our Stop Straining range! Our range of durable polyester webbing logistic straps come in a variety of lengths, so you can find one that's perfect for whatever task you need it for. Plus they're adjustable
Secure Your Cargo With Logistic Straps
Designed for most interior van loading requirements, our Logistic Straps are the ideal way to securely tie down your cargo with very little effort. These straps are built for versatility, offering a more flexible securement job than Logistic Beams or Logistic Bars. The straps are made with a very flexible and very strong webbing that has been tightly weaved with a polyester thread to avoid over stretching the strap so that it maintains its elasticity for longer.
Don't Take Chances: Invest in Logistic Straps
Not only do these straps provide efficient securement for your enclosed trailer load, but they also help open up more usable space in the trailer. Using these straps to secure the load to the wall allows you to free up more space within the trailer, offering even more room to store more cargo, effectively reducing the amount of time it takes to load or unload the cargo and the number of trips needed to be made to deliver the whole shipment.
Engineered using a combination of strong webbing with durable hardware, these Logistic Straps are strong enough to handle nearly any kind of tie down job with cargo of different sizes and shapes. The adjustable ends of the straps are sewn captivated to help prevent pieces of hardware from falling off or going missing. The fixed ends of the straps are 4 inches as standard. Our Logistic Straps are available in various sizes: 1 3/4" and 2" widths with 12', 16', or 20' lengths.
Securing the load is very simple. All you need to do is clip whatever end fitting you have into the appropriate Logistic Track, wind the strap over the load, and then clip the other end securely into either the same track or another track. Next, work the tensioning device, whether it's the Ratchet or the Cam Buckle, until the strap is nice and tensioned. That's all you need to do to keep your cargo firmly held in place against the wall or to the trailer floor.