How Winch Straps Can Improve Safety and Efficiency in Transportation Industry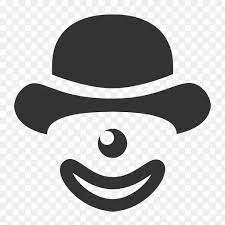 by Iris Qiu on 2023-04-10
How Winch Straps Can Improve Safety and Efficiency in Transportation Industry
The use of winch straps in the transportation industry is quickly becoming a necessity for safety and efficiency. These straps effectively secure cargo by reducing tension on the truck beds, trailer beds, and flatbeds while driving. They reduce accidents due to cargo shifts or spills, as well as decrease delivery time since items are secured without need of constant adjustment.
Additionally, winch straps also prevent injuries by their flexible design and adjustable length. Furthermore, these straps are extremely lightweight yet have an impressive capacity for holding heavy cargo securely. Overall, winch straps pave the way for improved safety and efficiency in the transportation industry.
The Pros and Cons of Different End Fittings and Hooks for Winch Straps
Winch straps are a must-have piece of equipment for any outdoor enthusiast. They come in a variety of shapes and sizes, each with its own set of pros and cons. End fittings and hooks play a crucial role in the function and safety of winch straps, making it imperative to choose ones that meet the strength requirements of the job. Flat hooks are minimalistic and unobtrusive, typically constructed with standard steel or stainless steel with spring closure.
But they can easily be bent if not used properly; round wire hooks provide greater flexibility but can put strain on already weakened webbing. Snap hooks are sturdy but lack flexibility which can make them unwieldy when setting up complicated anchoring systems; carabiners are more reliable than snap hooks but require exacting specifications to ensure strength is within safety guidelines. Choosing the right end fitting or hook is essential for any job involving winch straps; selecting wisely will ensure an efficient setup every time.
Top Factors to Consider When Choosing Winch Straps for Heavy-Duty Transport
Heavy-duty transportation requires specialty straps and winches to ensure cargo is kept secure. When selecting the right equipment for your needs, it's important to weigh important considerations, such as breaking strength, material type, and joint design.
First, you need to have an understanding of the weight you plan to transport. If a strap or winch is unable to withstand the weight load during transport, it's best to select a higher grade option.
Second, make sure you factor in the environment your straps will be in. Different materials offer varying amount of sun resistance and water resistance so choose wisely based on where your straps will be used.
Finally, when deciding between different products, check out the details of their joints construction since this will determine how entwined they are with each other - choose a winch with more overlapping strands of webbing for greater security. When equipped with the right knowledge and components, you're well on your way towards a successful heavy-duty shipment every time.
The Role of Winch Straps in Improving Overall Supply Chain Management
Winch straps play a key role in improving overall supply chains as they are used to secure loads onto flatbed trailers, which helps to keep products safe during transportation. The straps also help with load balance which is critical for an efficient and lightweight supply chain. Furthermore, winch straps accommodate any size that the user may need and can be quickly used to safely secure a variety of objects such as large timber, steel tubing, transportation tanks, and other heavy items.
All of these benefits work together to create an efficient supply chain process by minimizing damage done in transit and ensuring securely fastened freight for easily unladen goods. With winch straps on every truckload shipment, businesses can efficiently run their supply chain without worrying about its security or performance.
About China Winch Straps manufacturer
Fuzhou Enchain Webbing Co., Ltd is a leading manufacturer and exporter of ratchet straps, Webbing Sling, Endless Sling , Recovery/Tow straps, Ratchet strap,Ratchet tie down strap Winch strap & Cargo control products in China. Our products fully meet the European EN 1492-1, EN 1492-2, EN12195-2, EN 354, EN 355, EN 361 standards, the ministry JB/T8521 standards, Aus1353.1, AUS4497.1 standards and the United States ASMEB 30.9 standards. At the same time the product obtained from the TUV (Rhein) company CE and GS certification. The quality of the products is absolutely guaranteed. The advantage of ENCHAIN is one-step service for product quality ,price, after-sales service and timely delivery time. The principle of ENCHAIN : QUALITY IS OUR CULTURE! we want to cooperate with customers around the world and get goal of win-win, common development and creating a future.