The Importance of Choosing the Right Boat Trailer Winch Strap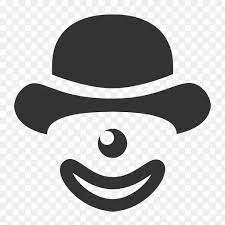 by Iris Qiu on 2023-04-22
The Importance of Choosing the Right Boat Trailer Winch Strap
Selecting the right boat trailer winch strap is a crucial factor in ensuring the safe and efficient transport of boats from water to land. It is essential to consider the weight and size of the boat, motor, and equipment when choosing a winch that matches the boat's requirements. A good winch strap has maximum tensile strength that preserves its structural integrity and minimizes stretch. The webbing's tight weave provides greater durability and resistance to breaking under tension.
Maintenance of the winch strap is critical in preventing abrasions and creases that can weaken the webbing over time. It is essential to choose a winch that can handle the weight and apply the appropriate ratio of working load rating to the boat's weight. Overall, selecting the right winch strap ensures safe loading and unloading, reduces the risk of damage to the boat and trailer, and prolongs the lifespan of the equipment.
How to Choose the Best Boat Trailer Winch Strap for Your Needs
Choosing the best boat trailer winch strap for your needs is an important part of maintaining a safe and efficient system for loading and unloading your boat. As such, it is important to consider some key criteria when selecting the right strap for you.
First of all, take into account how heavy your boat will be when loaded on to the trailer. This will determine the size and type of winch strap that you need in order to safely secure it for transport.
Secondly, consider where you will be using the winch straps and what type of environment they may be exposed to - water, sun or salt air can all have an impact on their lifespan. Finally, make sure that you purchase a good quality product with strong webbing material that has been certified by relevant safety standards organisations.
Boat Trailer Winch Strap Maintenance: Tips and Tricks
Boat trailer winch strap maintenance is essential to ensure the safe transport of your boat. One important tip is to make sure the winch is designed for a webbing-type strap rather than rope or cable. It is also recommended to lubricate the cable annually and to inspect the full length of the strap regularly, replacing it sooner rather than later if necessary.
When washing the boat, make sure to rinse off the winch as well, especially in saltwater. Additionally, using seat belt webbing for replacement of the winch strap can save money and is a relatively easy DIY project. By following these tips and tricks, boat owners can ensure their winch strap is in good condition and can safely transport their boat to and from the water.
Common Boat Trailer Winch Strap Problems and How to Solve Them
Boat owners who frequently use a trailer to transport their vessel may be familiar with the winch strap, a vital component in securing the boat to the trailer. However, as a result of prolonged use, the winch strap may develop various problems that could hamper its functionality. An important step in maintaining a winch strap is inspecting it for signs of wear and tear, such as frayed stitching, tears, cuts, and extreme fading. If such signs are present, a replacement strap may be required.
Another common problem with winch straps is stretching, which could occur when the strap is new, or due to prolonged use. To avoid stretching, boat owners could opt for higher-quality straps or those with a lower-capacity load. In addition, keeping the winch strap straight, maintaining the hook's safety latch, and lubricating the gears could help to prolong its lifespan. Finally, ensuring that surge brake fluid levels are maintained, and checking planetary gear teeth for wear and tear, could help prolong the life of the winch strap.
About Logistic Straps manufacturer
Fuzhou Enchain Webbing Co., Ltd is a leading manufacturer and exporter of ratchet straps, Webbing Sling, Endless Sling , Recovery/Tow straps, Ratchet strap,Ratchet tie down strap Winch strap & Cargo control products in China. Our products fully meet the European EN 1492-1, EN 1492-2, EN12195-2, EN 354, EN 355, EN 361 standards, the ministry JB/T8521 standards, Aus1353.1, AUS4497.1 standards and the United States ASMEB 30.9 standards. At the same time the product obtained from the TUV (Rhein) company CE and GS certification. The quality of the products is absolutely guaranteed. The advantage of ENCHAIN is one-step service for product quality ,price, after-sales service and timely delivery time. The principle of ENCHAIN : QUALITY IS OUR CULTURE! we want to cooperate with customers around the world and get goal of win-win, common development and creating a future.